http://eu.cityofheroes.com/en/news/arti ... k_and_thin
Loyal Through Thick and Thin
Heroes inspire loyalty in their teammates through noble example. Villains use fear to instill it in their fellows. When someone sticks by you for the long haul, through thick and thin, that's something that should be encouraged—and rewarded. As such, we are pleased to introduce the following program.
Keep Your Account Active
All City of Heroes and City of Villains® players who maintain an active account for the time period beginning 15 August 2009 and ending 16 November 2009 will receive a set of special rewards for their loyalty to Paragon City™ and The Rogue Isles™:
* Beta access for City of Heroes Going Rogue™
* Exclusive loyalty badges: "Vigilant" for Heroes and "Determined" for Villains.
* Going Rogue Closed Beta Access will be granted using a three-tier system:
* Tier One: City of Heroes Veterans with 60+ months of paid time.
* Tier Two: Loyalty Program players
* Tier Three: Players who Pre-Order Going Rogue (Preorder details to be announced at a later date).
**Badges will be enabled within one week after the promotional period has ended.
Bonus Subscription Time
Additionally, we are pleased to introduce a limited time Loyalty Plan Subscription Offer. Back by popular demand, this is the same plan that we introduced last year with our Holiday promotion. When you purchase game account time between now and November 15, 2009, you will receive additional rewards:
* Sign up for 6 months, get a 7th month free.
This can be "stacked" (added) one time on top of your current subscription plan. To take advantage of this offer log in to your NCsoft® Account and you will see the special offer from your City of Heroes game account page.
*Offer ends at 4:59AM British Time/5:59AM Central European Time, on the 16th November 2009.
Everyone appreciates loyalty. Thanks for sticking with us!

_________________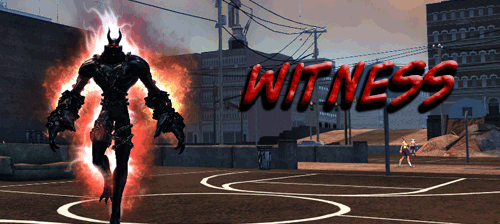 Champions Global @MESS




MESS (20)

,

Ink Blot(19)

,

Toxic(17)

,

Lady Domino(9)

,

TRASH(10)

,

Alpha(11)

,

Dreadnought(19)

,

Skree(22)

,

Intrepid(9)

,

Scourge(9)

,


Angus(1)

,

Mr Meccano(9)

,

Hard Target(5)

,

Big Zero(18)

,

Anubis(9)

,

Dummy(1)





CoH Globals: @MESS or @TRASH




Heroes


MESS (50) Tank


Villians


Tainted Mess (50) Brute, TRASH (50) Brute, Magmite (50) Brute, Smelt Furnace (50) Brute
The rest of my Alts

Twitter (don't expect me to update it)



Catz wrote:
/em praise
You are God like!